EVENTS 2017
---
Loving' Line Dance's
2nd Annual Crystal Ball 2017
​Line Dance Weekend
​Las Vegas New Orleans Hotel & Casino
July 21st - 23rd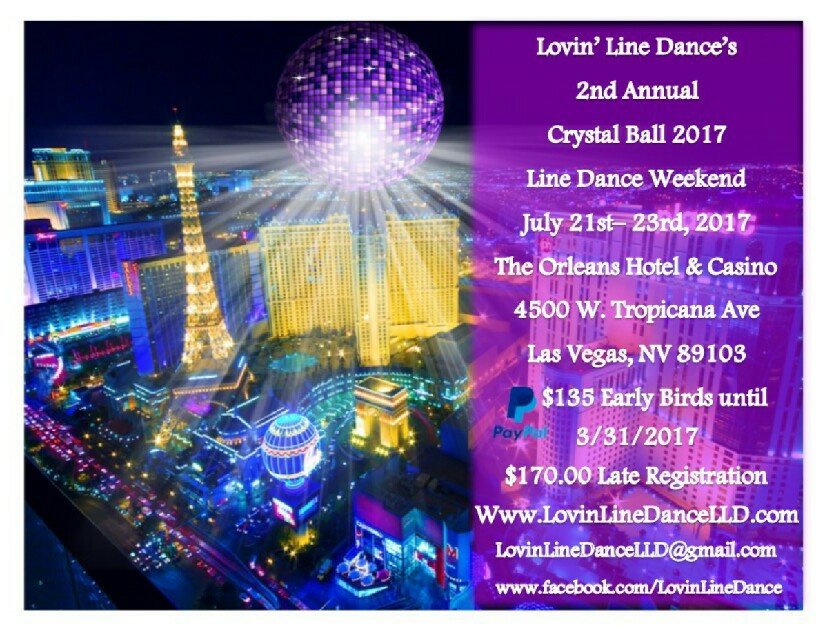 ---
---
NOLA SOUTHERN EXPERIENCE LINE DANCE JAM
July 27 - July 30, 2017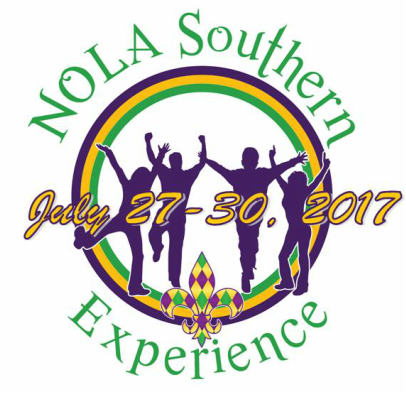 http://www.eventbrite.com/o/lets-mess-it-up-soul-line-dancers-amp-linda-simms-who-dat-teacher-9159685091
Linda Simms "The Who Dat Teacher" and Let's Mess It Up Soul Line Dance Family (LMIU) invite you to come and party with us at The NOLA Southern Experience Line Dance Jam (NOLASE). Enjoy our southern hospitality, food, culture and dancing.
REGISTRATION:Early Bird Registration (May 1, 2016 - June 30, 2016) $135.00
General Registration (After July 1, 2016) $150.00
Instructor's Workshop $45.00
In this two-part workshop, we'll cover these key topics:
Line dance terminology, Line dance etiquette, How design,choreograph and que a class more effectively, Professional responsibilities and business strategies, Using social media to grow your business and presence in the line dance community and much more. (This workshop does not have a certification associated with it)

Second Line Umbrella Decorating Class $20.00
Leave this workshop with your own personal New Orleans Second Line Umbrella. Choose from two designs. Feel free to bring items to personalize your umbrella.
---
---
---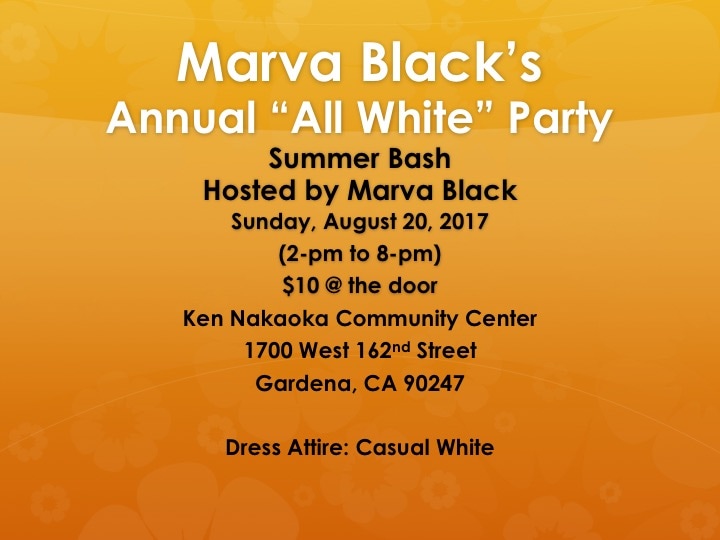 ---
---

Sister's Connection For Breast Cancer
Host 2017 Community Soul Line Dance Jam Session
Invite all of your friends and guest to join us!!!
Hosting Dance Instructor: Ed Griffith "Verlosity"
Community fundraiser events will be held every 4th Friday of the month
Next Session: (Friday) August 25, 2017 (7-pm to 11-pm)
Fidelity Lodge
3007 Logan Avenue
San Diego, CA 92113
Donation: $10.00
(PLEASE DO NOT BRING IN FOOD OR DRINKS)
(These items are available on site for a small donation)
Remember the cause: Breast and Prostate Cancer!
Points of Contact: Christina Davis-Falls (619) 865-4687 & Hope Mitchell (619) 844-3946
---
---
CALI JAM 2017
SEPT. 22 - 24, 2017
The Verlosity Line Dance team will be showcasing
Ed Griffith is one of the guest instructors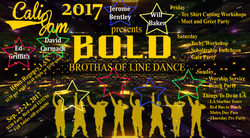 ---
---
The Steady Steppers 2017 Vegas Jam
Thursday - Sunday
October 5th - 8th, 2017
"The Vegas Jam is more than just a dance weekend .... it's a dance production!"
Event Registration opens Wednesday, February 1st, 2017
Please 'Click' on the 'REGISTER NOW!' button below for
Event Registration to the 2017 Vegas Jam!
(When registering, please IGNORE the PROMO CODE box as that is for internal use only)
$145
February 1 - May 31, 2017 or until capacity is reached!
$165
June 1 - July 31, 2017 or until capacity is reached!
$175
August 1 - August 31, 2017 or until capacity is reached!
Registration is 'Officially' Closed after August 31, 2017
Event Registration is all inclusive and includes all events over the 4-day period.
If you want a menu of what is included in your Event Registration,
please contact Vivian James at vegasjam@comcast.net and she will e-mail you our 'Menu of Events'.
"Come experience the difference between a dance weekend and a Vegas Jam dance weekend!"

---
---
"ALL SNAP"
Wonderland Line Dance Weekend October 27th thru 29th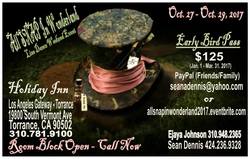 ---