JOIN A CLASS AND BECOME A SOUL LINE DANCER
---
Oasis Wellness Center
Next Class: Monday February 26th
Pre-Monthly Registered/ $10 per session
(Walk In's / $12 per-session)
Beginner Class Level Class
(Daytime Class) (1:15 p.m. to 2:15 p.m.)
Oasis Wellness Center
5500 Grossmont Center Drive, Suite 228
La Mesa, CA 91942
(858) 227-8999
Register by calling the Oasis Wellness Center

---
---
La Mesa Adult Enrichment Center
La Mesa Enrichment Center
8450 La Mesa Blvd
La Mesa, California 91942
Beginner/ Improver Level Class
Next Class: Monday, February 26, 2018
(Afternoon Class) (3:30 p.m. to 4:30 p.m.)
(9-week session)
(February 12th to April 16th)
$54 La Mesa Residents/ $64 Non-Residents
Walk-In fee $10 per class session
Learn basic urban soul dance steps & beginner dances
Register @ www.cityoflamesa.com/classes
For more information call (619) 667-1322
Instructor Ed (619) 370-3181
Email: verlosity@yahoo.com
www.verlosity.com

---
---
El Toyon Park Recreation Center
National City (4th & Euclid Ave)
Next Class: Monday, February 26, 2018
Beginners Class Level
(Evening Class) (6:00 p.m. to 7:30 p.m.)
Learn basic dance steps & beginner dances
El Toyon Park Recreation Center
2005 E. 4th Street
National City, CA 91950
Cost: $30 Per-Month Walk-In's $10
Contact: Ed Griffith (619) 370-3181 or Evora Ogden (619) 855-0144
Email: verlosity@yahoo.com
Website: www.verlosity.com

---
---
Oasis Wellness Center
​Next Class: Tuesday, February 27, 2018
Pre-Monthly Registered/ $10 per session
(Walk In's / $12 per-session)
Improver Class Level
(Daytime Class) (10:45 a.m. to 11:45 a.m.)
Oasis Wellness Center
5500 Grossmont Center Drive, Suite 228
La Mesa, CA 91942
(858) 227-8999
Register by calling the Oasis Wellness Center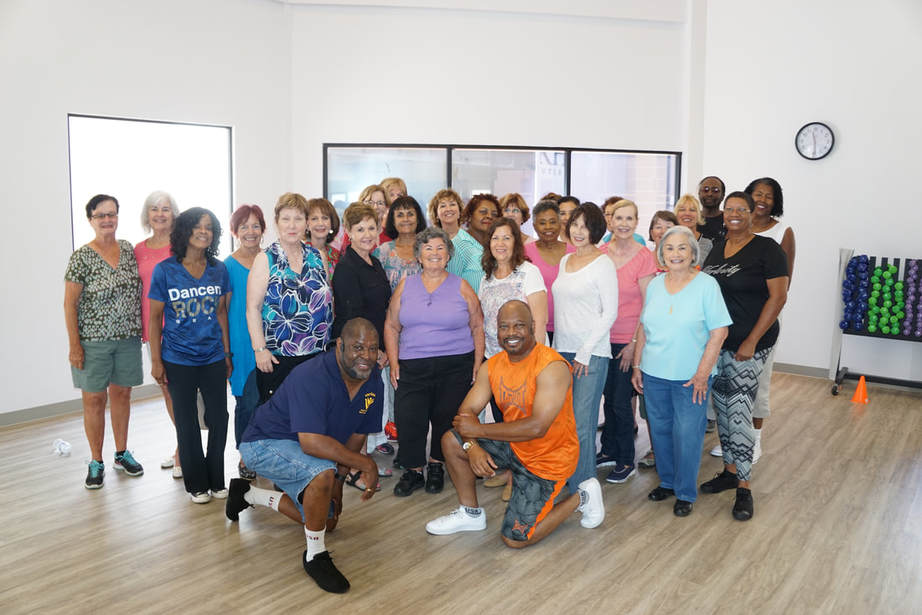 ---
---
El Toyon Park Recreation Center
(National City 4th & Euclid Ave)
Next Class: Tuesday, February 27, 2018
Intermediate & Advance Class Level
(Evening Class) (6:00 p.m. to 8:00 p.m.)
El Toyon Park Recreation Center
2005 E. 4th Street
National City, CA 91950
Cost: $30 Per-Month Walk-In's $10
Contact: Ed Griffith (619) 370-3181 or Evora Ogden (619) 855-0144
Email: verlosity@yahoo.com
Website: www.verlosity.com

---
---
Spring Valley Community Center
(Beginner & Intermediate Dance Class Level)
Next Class: Thursday, February 29, 2018
(1:30 p.m. to 3:00 p.m.)
Spring Valley Community Center
8735 Jamacha Boulevard
Spring Valley, CA 91977 (619) 479-1832
Cost: $30 Per-Month
Thursday's 1:30 pm to 3:30 pm 1-1/2 hr class time
Contact Spring Valley Community Center to sign up for class
If you have questions contact:
Ed Griffith (619) 370-3181 or Evora Ogden (619) 855-0144
Email: verlosity@yahoo.com
​www.verlosity.com

---
---
Normal Heights Community Center

​Next Class: Wednesday, March 7, 2018
(6:30 p.m. to 8:30 p.m.)
(Intermediate/Advance Dance Class Level)
Normal Heights Community Center
4649 Hawley Blvd
San Diego, CA 92116
1st & 3rd Wednesday of each month 6:30 pm to 8:30 pm
$10.00 per session/ 2-hr class time (Walk-in's welcomed)
Contact: Ed Griffith (619) 370-3181 or Evora Ogden (619) 855-0144
Email: verlosity@yahoo.com
www.verlosity.com

---
---
Dance Etiquette's / Respectful Guidelines
1. Respect the instructor(s): Please refrain from talking when instructions are being given. Be respectful on the dance floor/ respect a dancer space.

2. Be on time: If late, please go to the back of the room to eliminate distractions to others. Instructor will not start over just to accommodate you. Instruction will be given again at the appropriate time. If you should arrive with guest, please inform your guest that they must remain quiet at all times and clear of the dance floor while instructions are in progress.

3. Appropriate Clothing: Please wear clothing appropriate for the activity. No excess jewelry.

4. Take notes when sitting out of active participation: If for some reason you absolutely cannot continue the class (i.e.: too tired, too hungry, cramps, etc.,) by no means, leave. When students leave, it shows a lack of respect for the instructor. If you must leave, please do so quietly.

5. Only Water/Sport Drinks are permitted in the dance hall but not on the dance floor: Food is not permitted to be consumed in the dance hall. Outside patio is available. (Food will be permitted during an organize event.)

6. Keep an open mind: Be open to new ideas and possibilities. Try to focus on how your new instructor can expand your dance repertoire. Do Not compare our instructors to other instructors.

7. This is an ADULT class: However, we sometimes have very gifted children and young adults that enjoy our style of dancing and want to attend class. If this is your child, they are welcome but a guardian must be with them at all times. This is NOT A CHILD CARE FACILITY and child care will not be provided.

8. Cell Phones Use: All cell phones need to be place in silent mode or turned-off. If you need to accept or make a call, please step outside the dance hall making minimum distractions.

9. Avoid strong perfumes and colognes: People have allergies and we want the environment to be comfortable for everyone.

10. Have Stress-Free Fun !!!!!!!!!!!!!!!!!!

---
---

Verlosity Showcase dance "Shame" Music by Evelyn Champagne King
4-dances in one song. 1st/ Scrap It, 2nd She Bangs, 3rd Uno Dos Tres, 4th Go Hard Go Home

---
---
---
"Verlosity Silk" line dance (mellow version) Song: Close The Door by Jeffery Osborne
Ed teaching "Verlosity Silk" line dance (funk version) to J&J Soulful Steps Class in Los Angeles, CA
Song: Pumpin' By Xscape
---
Verlosity loves warming up to Cha Cha's and smooth dances/ Find us and join us/ All are welcome with love.
---
---